Ear Candling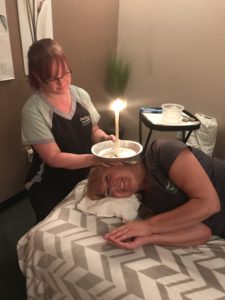 A non-invasive cleansing of the ear. (Not intended to replace medical care) This service helps to regulate sinus pressure, reduces migraines, relieves sinusitis & restores equilibrium.
Eye Lash and Brow Tinting
Eyelash Tinting $25
Brow Tinting $15
Lash & Brow Tinting $35
Lash Lift $75
Paraffin Treatment
Help smooth and soften dry, chapped skin and also helps with joint pain.
Hands $25
Feet $30
Hand & Feet $50
*All prices subject to change
Gift Cards Available
(discounts not applicable to gift card purchases)