July- COOL DIP IN THE OCEAN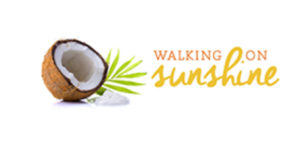 Spa Pedicure $55
Full Body Scrub Alone $55
Full Body Scrub and 50 minute Relaxing massage $120
Full Body Scrub and 50 minute Deep Tissue Massage $125
Foot Scrub Add-on is Free with any Massage/Facial Service 60 min or more!
Take a trip to the islands! This Coconut Beach scrub is a creamy, gentle cleanser that whips up on skin, exfoliating with sugar and apricot seed powder, while moisturizing with shea butter and coconut water. Skin is polished to radiance without feeling tight, dry, or stripped of natural oils. A custom-blended application of Citrine Beach + Clementine Sparkling Soak will nourish you into glowy perfection. You might just skip a little on your way out!
$90 Sixty minute Facial
$125 Sixty minute Facial with Microdermabrasion
$115 Sixty minute Facial with Lactic Peel
Normal to dry, sensitive skin and rosacea                               
Relax in a tropical oasis with this exotic facial. Papayas originated in Central America and Southern Mexico but are now grown in many other parts of the world. The Coconut is universally appealing to all senses. Coconut and the papain enzyme dissolve dead skin cells revealing healthy soft skin. Papaya is rich in antioxidant nutrients such as carotenes, flavonoids, and vitamin C, as well as vitamin B (folate and pantothenic acid). The small molecular structure of coconut allows for easy absorption through the skin giving it a soft, smooth texture. Follow with the Seaweed Mask for a cooling and purifying effect-your "cool dip in the ocean."
Only one discount can be used per service. Discounts cannot be used to purchase gift cards or towards pre-paid packages.